Samsung Galaxy A20 Middle Frame Price In Pakistan
Looking for Mobile Phones Middle Frame Kara Haddi In Pakistan? We'll Deliver the Best Quality With Lowest Price Mobile Phones Parts. DMarket.Pk will Never Be Beaten on Choice, Quality. Our team of experts is dedicated to providing exceptional customer service, and we are committed to your satisfaction. There is a Bunch of Reasons why our Customers Keep Coming Back!
---
Buying Guide for the Samsung Galaxy A20 Middle Frame
Perfect fit: Our middle frame bezels are precision-machined to fit your Samsung Galaxy A20 perfectly, ensuring that all components work seamlessly together.
High-quality materials: Our middle frame bezels are made using high-quality and durable materials, ensuring that they last for a long time and protect your phone's internal components.
Quality checked: Each piece of our middle frame bezels is quality checked and tested before shipping to ensure that it is free of manufacturing defects and meets our high standards.
It's important to us that you get the correct order, so please double-check your model, colors, specs, and variations when placing your order. We can't take responsibility for any incorrect orders, so make sure you get everything just right.
---
The Role of Middle Frame in Mobile Phone Functionality and Protection.
The middle frame of a mobile phone is a structural component that holds and supports various internal parts such as the motherboard, battery, camera modules, and LCD screen. It is typically located between the front and back covers of the phone and serves as the backbone that connects and secures all the internal components together.
The middle frame not only provides structural integrity but also helps to protect the phone's internal parts from damage due to shock, vibration, or other external factors. In some cases, a damaged middle frame can cause issues with the phone's functionality, such as difficulty in attaching other components or a loose-fitting LCD screen. Therefore, replacing the middle frame is often necessary to ensure the proper functioning and longevity of a mobile phone.
---
Samsung Galaxy A20 Middle Frame Bezel Kara Pictures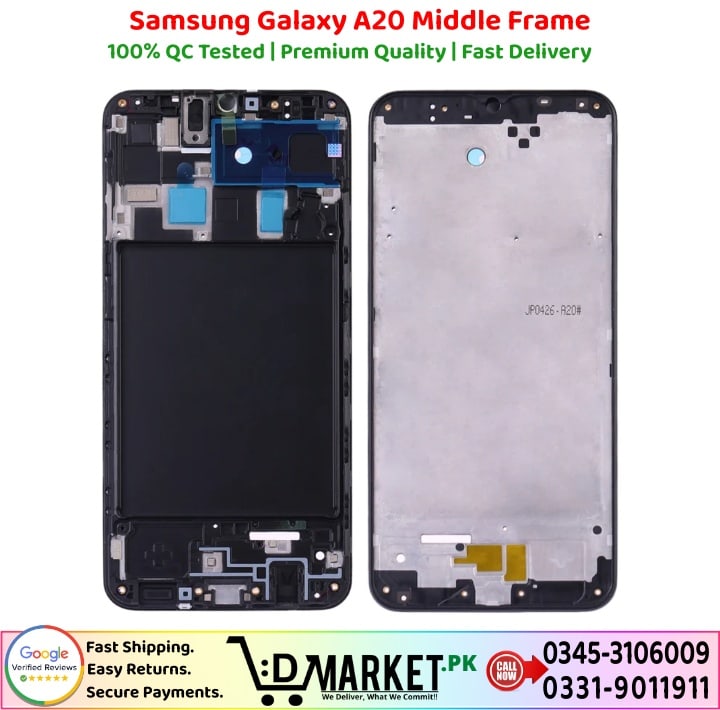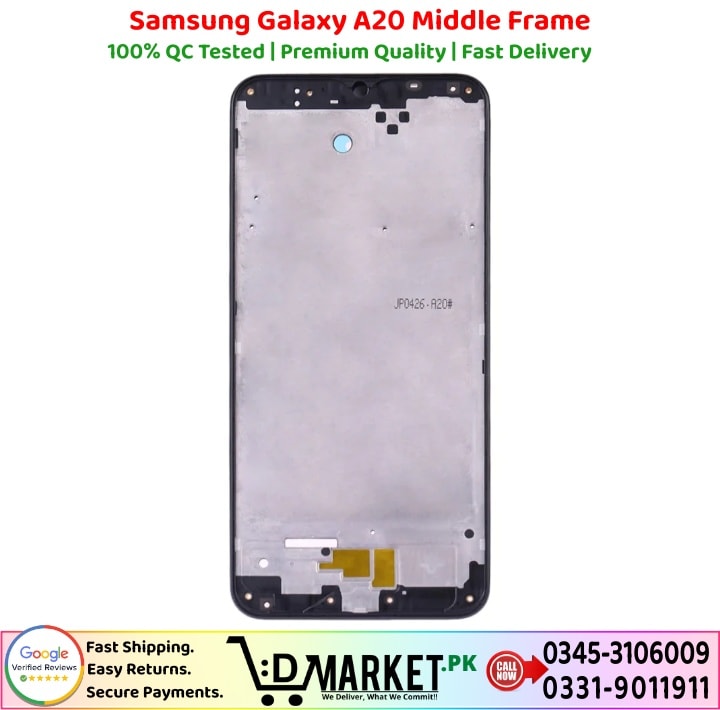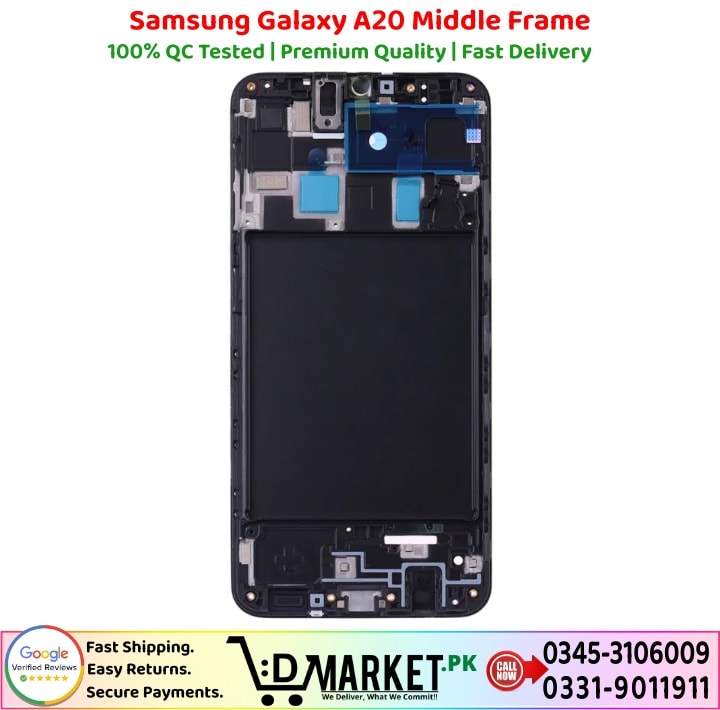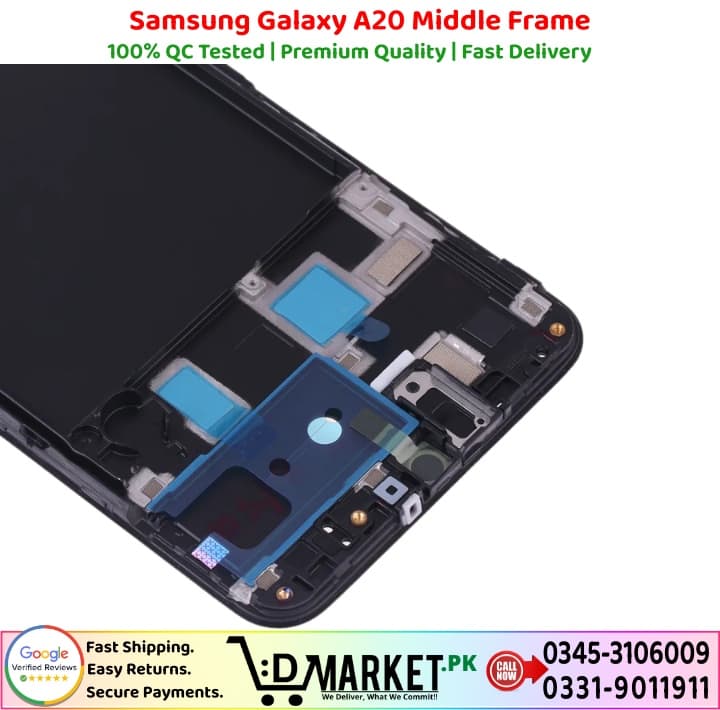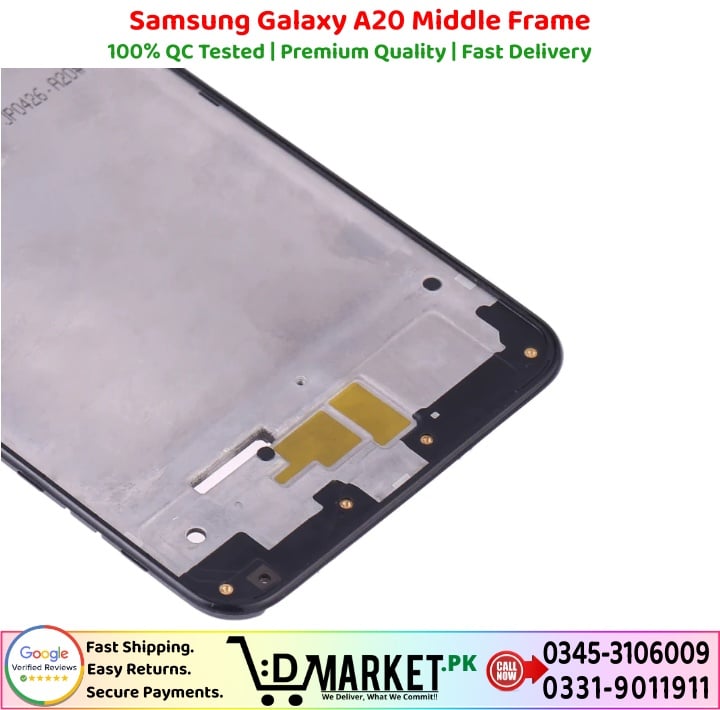 ---
Samsung Galaxy A20 Chassis Frame Replacement
Replacing the chassis frame of a mobile phone is not an easy task, and it is recommended that you have a professional technician perform the replacement.
This is because replacing the chassis frame involves completely disassembling the mobile phone, which includes removing the LCD screen, camera, battery, and other components.
If you attempt to replace the chassis frame without proper expertise, you run the risk of damaging other parts of your phone. It's essential to be careful and seek the help of a trusted mobile technician who can handle the job with care and precision.
At DMarket.pk, we understand the importance of maintaining the structural integrity of your mobile phone, and we offer high-quality chassis frame replacement services for a variety of mobile phone models.
Our team of experienced technicians has the expertise to handle the most complex repair jobs with the utmost care and precision, ensuring that your phone is returned to you in excellent working condition.
If you need to replace your mobile phone's chassis frame, don't hesitate to reach out to DMarket.pk. We offer reliable and affordable chassis frame replacement services, and we guarantee that your phone will be in good hands.