Connect with us and let's talk tech! Our dedicated team is here to assist you with any questions or concerns you may have. Whether you're a tech enthusiast or just getting started, we're here to help you find the perfect product to meet your needs. Reach out to us today and let's start the conversation!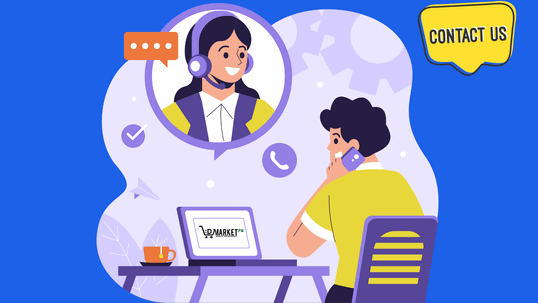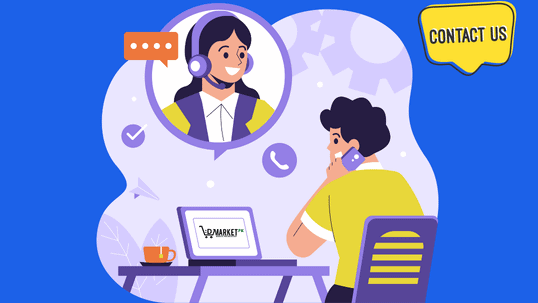 We're Here to Help: Contact Us for Assistance with Your Order
we understand how important it is to provide excellent customer service. That's why we have a dedicated team ready to assist you with any questions, concerns, or feedback you may have.
If you need help with an order, please don't hesitate to reach out to our customer support team. They can provide assistance with tracking, delivery, returns, and more. You can contact them via phone, email, or our live chat feature.
If you have any general questions or feedback about our products, website, or company, we'd love to hear from you. Our team is always striving to improve our customer experience, and your input is invaluable in helping us achieve that goal.
Thank you for choosing to shop with us. We value your business and look forward to serving you.
A client that's unhappy for a reason is a problem, a client that's unhappy though he or her can't quite put a finger on it is worse. Chances are there wasn't collaboration, communication, and checkpoints, there wasn't a process agreed upon or specified with the granularity required. It's content strategy gone awry right from the start. If that's what you think how bout the other way around? How can you evaluate content without design? No typography, no colors, no layout, no styles, all those things that convey the important signals that go beyond the mere textual, hierarchies of information, weight, emphasis, oblique stresses, priorities, all those subtle cues that also have visual and emotional appeal to the reader.
Get in touch with us today and experience exceptional service!
For the ``Choose department`` selection in a contact form, it's important to make sure that the options provided accurately reflect the various departments or areas of expertise within your organization. This will ensure that the inquiries are directed to the appropriate team members and that responses can be provided quickly and efficiently