``Your mobile's best friend - fast delivery and hassle-free returns on parts.``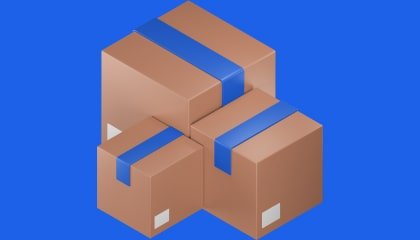 Delivery Options Overview
We at DMarket.Pk, strive to deliver your orders in the fastest and most efficient way possible. We offer various delivery options and partners to ensure that your order reaches you at the earliest convenience. Our delivery charges are based on the weight and (COD) amount of the package, as well as the destination location.
1. Order the Product and Specify the Delivery Method
2. Our agent will contact you on WhatsApp.
3. Wait for Your Order to Arrive
4. Receive your product right at your doorstep!
| Standard delivery Get it in 2-5 working days | |
| --- | --- |
| We offer overnight shipping through Leopard Courier for areas within Sindh. | 24 to 48 hours. |
| The estimated delivery time for other cities in Pakistan may depend on the location. | 2 to 5 Days |
Delivery companies are responsible for timely delivery, but delays may occur due to circumstances beyond their control, especially in hard-to-reach areas. If their services are not available in your area, self-pickup may be necessary, but the company should inform you of the available options and provide assistance as needed. For any questions or concerns regarding delivery or pickup, it's best to contact the customer service department.
Estimated delivery charges
| Delivery charges can depend on both the weight and price of the product. | |
| --- | --- |
| For products weighing under 500 grams, the estimated delivery charges | 250-300 |
| For products weighing over 500 grams, the delivery charges are estimated to be between Rs. 350 to 500. For laptops, the delivery charges are Rs. 1000." | 350-1000 |
Get your products delivered hassle-free, with our affordable and transparent delivery charges.
Do I need to take any precautions when receiving a delivery?
We request that you make a clear video of the unboxing process before opening your parcel. This helps us ensure that any issues or problems are identified and resolved as soon as possible.
In addition, if the DMarket.Pk company envelope is torn or the seal is broken, we kindly request that you do not accept the order. This will help us prevent any issues that may arise due to damage or tampering of the product.
Finally, please note that if you do not have video proof of any lost or damaged items, we will not be able to replace or refund them. This is an important policy that we have in place to ensure that all claims are genuine and to protect our customers from any fraudulent claims.
My order hasn't arrived yet. Where is it?
We apologize for the delay in your order. Please check your order confirmation email or our website for a tracking number and contact our customer support team for further assistance. We will work to locate your package and provide an update on its status. Thank you for your patience.
Do you deliver on public holidays?
No, we do not deliver on public holidays.
Is next-day delivery available on all orders?
Next-day delivery availability depends on the courier service. In most cases, next-day delivery is available within Karachi, but for locations outside Karachi, delivery usually takes 3 to 5 days.
How do we pack all products for courier?
We pack our products in such a way that they do not get damaged during transit. We take special care to ensure that the products are securely packaged and protected with appropriate materials such as bubble wrap, foam, or other padding as needed. Our packaging is designed to prevent any movement or impact that could cause damage to the products. We also use custom-made boxes that are specifically designed to hold fragile items and keep them safe during shipping.
Before dispatching our products, we carefully inspect them for any damage or other issues. Then, we place them in bubble wrap to protect them during shipping. Next, we place them in our custom-made boxes, which are designed to be strong enough for fragile items. We then place the boxes in envelopes and affix shipping labels to them. Finally, we add extra padding to ensure that the parcel arrives to you in a clean and safe condition.
Basic Warranty Information
At DMarket.Pk, we aim to fully satisfy our customers. If there is any manufacturing fault with the product, you can get it replaced within 2 days, the item must be unused and in the same condition that you received it. It must also be in the original packaging.
To initiate a return, please contact our after-sales service team and provide your order details. We will guide you through the return process and provide instructions on how to ship the item back to us. Please note that shipping charges for the return will be borne by the customer.
Upon receipt of the returned item, we will inspect it and notify you of the status of your replacement. If the item is eligible for a replacement, we will initiate a dispatch to your address. The replacement may take up to 7 business days.
Please note that certain items such as perishable goods, fragile products, charging port, and small mobile parts items are not eligible for replacement. Additionally, items that are damaged or not in their original condition may not be eligible for a refund. We reserve the right to refuse any returns that do not meet our policy requirements.
Note: We would like to clarify that we cannot take any responsibility for orders placed by the customer that turn out to be incorrect. In the event that a vendor agrees to accept a return of such an order, the company will deduct 25% of the net product amount as a handling fee. Please note that this deduction is subject to our terms and conditions. It is important for customers to carefully review their orders before placing them to ensure that all details are correct and accurate. Our customer service team is always available to assist with any queries or concerns.
Mobile LCD/LED Unit Panel Warranty
LCD/LED touch panel replacement is a technical task that requires experience and expertise. Please note that any damage caused due to misuse or incorrect installation cannot be covered under our warranty.
If you have purchased a glass product from DMarket.Pk, such as a Touch Digitizer, LCD Panel Unit, Front Glass, etc., which is covered under our limited warranty, we recommend that you do not remove the clear/screen guard/protection warranty film or paste any glue until you have tested the product's functionality. This protection film serves as a warranty label/sticker and contains warranty information for the vendor of the product. Any product with tempered warranty film will not be eligible for DMarket.Pk Limited Warranty.
Fingerprint Option On-Display
Even in original display screens that have the In-Display Fingerprint Scanner option, there is no guarantee or warranty for the fingerprint scanner's working because there are often issues with matching or calibration. Calibration devices are only available with authentic company providers. So, please keep in mind that there is no warranty provided for the working of the fingerprint scanner.
OLED and Other Master-Copy Display
It is possible to increase the bezel size in OLED and other master-copy displays. Such displays are not 100% original, but their quality is often better than cheap quality ones. However, it should be noted that the majority of these displays have larger bezels. So, please keep this in mind before placing an order.
How To Test
To test the product functionality, we recommend that you connect the product to your phone motherboard without actually fitting the product completely and without removing any protection film. Once you are satisfied that the product is working fine, you can attach the product to the phone and use it for a few hours without removing the protection warranty film or pasting any glue. Once you are fully satisfied with the product's functionality, you can remove all the protection warranty film and use your phone normally. Please note that removing the protective warranty film or applying glue means acceptance of the item.
However, if in rare cases, the product is not working properly, please contact us within 24 hours for the replacement procedure.
Please note that our warranty is void if:
The LCD display or touch panel is broken due to man-made reasons.

The screen is glued or stuck to the device before testing its functionality.

Water enters the screen.

The warranty seal/label is removed.
To protect the screen, please power off the phone before removing or installing the LCD/LED unit panels. Also, we would like to clarify that we cannot take any responsibility for orders placed by the customer that turn out to be incorrect. In the event that a vendor agrees to accept a return of such an order, the company will deduct 25% of the net product amount as a handling fee. Please note that this deduction is subject to our terms and conditions.
Finally, we recommend that you make a clear video before testing the LCD/LED unit panels to ensure that there are no issues in the installation or functionality of the product. Our customer service team is always available to assist with any queries or concerns.
Mobile batteries we import are of OEM quality and manufactured with original cells, and they come with a limited warranty. Please note that the warranty will not be accepted in case the battery is Swelling or damaged.
The best way to check the battery health is by disassembling the mobile, removing the old battery, and attaching the new battery delivered by us to the mobile without using any glue or double tape. It's important to note that using glue or double tape will void the warranty. To check the battery, please charge it to at least 50%, turn on the camera, flash light, and record a video. If the battery is providing a backup of 2 to 3 hours, it means that the battery health is good.
For some new batteries, calibration may be required. To calibrate the battery, you can fully discharge it 2 to 3 times and then fully charge it. This will help improve the battery backup.
In case of any fault in the battery, please contact the after-sales service team within 24-48 hours.
Other Mobile Parts Warranty
It seems that you are providing information about various mobile phone parts and their warranty. According to your statement, items such as Back Camera Glass, Back Panel Glass, Camera Module, Connectors, Flex Cable, Full Body Housing, Speaker, Replacement Touch Glass, S-Pen, Side Keys Button, and Sim Tray do not come with a warranty, but they are brand new and have undergone complete quality control testing.
If the company delivers the wrong product, customers can contact the after-sales team within 24-48 hours to have the product replaced. However, It is necessary that you deliver the wrong product to our company address, and we will exchange the product and send it back to your address via courier.
We sell laptop batteries that come with a one-week replacement warranty. Our batteries are 100% original and can be either "used" or brand new OEM quality, and we ensure they meet the standards and requirements of the laptops they're intended for.
Some laptop batteries may require calibration to maintain their performance and prolong their lifespan. Here's how to calibrate a laptop battery:
Charge the battery to 100% and let it charge for an additional two hours after reaching 100%.
Use the laptop on battery power until the battery completely runs out of power and shuts off.
Keep the laptop turned off and let it sit for at least 5 hours, or overnight if possible.
Plug the laptop back in and charge it to 100% without turning it on. This may take several hours.
Once it reaches 100%, unplug the laptop and turn it on. You should see a full battery charge.
Use the laptop as you normally would and monitor the battery life to see if it has improved.
Please note that not all laptop batteries require calibration, and over-calibrating a battery can actually reduce its lifespan. Consult the manufacturer's instructions or website for specific information about your laptop battery.
If the battery has any faults within the one-week replacement warranty period, you can return the faulty product to us at our address. Please note that the customer is responsible for the delivery charges for returning the faulty product. Once we receive the faulty battery, we will replace it with a new one as soon as possible. If you have any further questions or concerns, please do not hesitate to contact us.
We want to ensure that you have the best possible experience with us, and that includes making sure that your phone is in good working order when it is delivered to you.
The used mobile phones we sell are imported from Dubai or USA and come with limited warranties. The Touch, Camera, Display, and Dead warranties are not included in the warranty coverage.
To provide you with the best possible service, we ask that you test your phone upon receipt to ensure that it is working properly. If you find any issues with the touch, camera, display, or any other parts, please contact us immediately. We provide a 7 days replacement warranty for reseller used mobile phones.
Please note that before dispatch, we thoroughly test all used phones to ensure that they are in good working order. While it is rare for these phones to have any issues due to the rigorous testing they undergo before being exported and imported, we still recommend testing them thoroughly upon receipt.
If you have any questions or concerns regarding the warranty coverage or the testing process, please don't hesitate to contact our customer support team. We are always here to help!
Gadgets & Smart Watch Warranty
Thank you for choosing our store for your gadgets and smartwatch purchases. We take pride in providing our customers with high-quality, brand new, and sealed packed products that have undergone rigorous quality control testing by the manufacturer.
Please note that once you have unboxed the product, the manufacturer's warranty will no longer be applicable. We also recommend that you carefully read the user manual and follow the instructions provided to avoid any damage or malfunction to your product.
If you have any questions or concerns, please don't hesitate to contact our customer support team. We are always here to help you!
Our used laptops are imported from the USA and UAE and undergo rigorous testing to ensure their quality and performance. We provide a 7-day replacement warranty that covers any defects or malfunctions that occur during normal use. Please note that this warranty does not cover any damage caused by misuse, accidental drops, or spills, nor does it cover laptops that are dead. We are confident in the quality of our products and are committed to providing our customers with reliable and affordable laptops. Thank you for choosing us as your trusted source for used laptops.